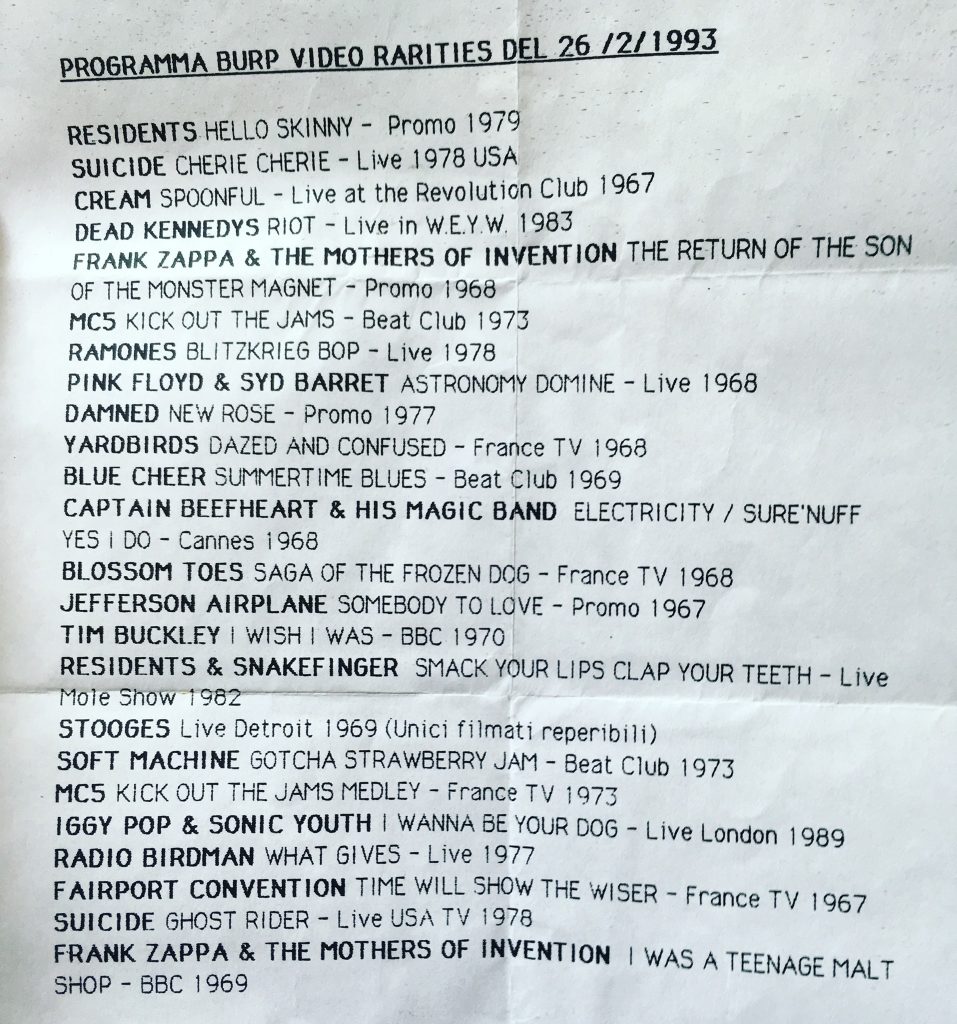 "february 93, pre youtube era.
At that time Burp Enterprise organised regular happenings that besides concerts and dj sets often included magazine and book presentations, live drawing projected on big screens, live comix and projections of various material. On the occasion of a big party with concerts by Dum Dum Power and Erasermen Roberta WJM curated this selection of then very rare material through her secret connections. Much of the material, which would only be officially published later, was impossible to find except through strictly personal channels. The live in Cannes of the Magic Band playing on the Blossom Toes system is one example of all.
Over the years the collection grew and expanded so much so that in this flyer from a couple of years later, for a Drop Out Radio Show party at the Flog auditorium, her selection of rare footage is presented as the VoodoHoodoo Fleshfilms Collection.
Thanks WJM for the diffusion, the knowledge and the remixing. And the valuable work of reconstructing paths of continuity of the counterculture that has informed and given direction to the activities of Burp Enterprise.
Meatball we love you."
Mat Pogo
---